LASIK Vision Correction
Wang Vision 3D Cataract and LASIK Center, Nashville, Tennessee
NBJ talks with Ming Wang, Research associate professor of biomedical engineering at Vanderbilt University, director of Wang Vision 3D Cataract and LASIK Center in Nashville, Tennessee
'Stand on your own feet and rely on your judgment'
Education: M.D., Harvard Medical School and Massachusetts Institute of Technology; Ph.D. in laser physics
Residence: Nashville
Essential business philosophy: To be the best
Best way to keep competitive edge: Focus on research and new technology development and building a world-class vision institute that attracts patients and doctors from around the world
Yardstick of success: Being in the top 1 percent of Lasik surgeons in the United States; being elected by peers as one of the "Best Doctors in America," researcher, inventor and U.S. patent holder of a new biotechnology to reduce eye trauma-caused blindness worldwide; teacher and leader in the Lasik and eye trauma field
Goal yet to be achieved: Winning a Nobel Prize
Best decision: Leaving Vanderbilt in April 2002 and building my own vision institute, to realize my dream of building a world-class vision center in Middle Tennessee.
Worst decision: Not learning much about business in medical school
Toughest decision: Leaving Vanderbilt last year
Mentors: Scheffer Tseng and Richard Forster
Words that best describes you: Motivated, inspired, focused, energetic
Like best about job: The freedom to dream and to work to realize the dream of building a first-class vision center
Like least about job: The plate is never empty!
Most important lesson learned: Stand on your own feet and rely on your own best judgment.
Most discouraging moment on the job: Not knowing too much about business
Person most interested in meeting: Leaders of industries
Most respected competitor: Charles Kelman, M.D.
First choice of a new career: Ballroom dancing. I was a member of the Harvard University U.S. national champion team.
Favorite book: "The Fountainhead" by Ann Ryan
Favorite movies: "Schindler's List," "On Golden Pond," "Dr. Zhivago," "Gone With the Wind"
Favorite musician: Rakhmaninov, Tchaikovsky, Beethoven, Mozart
Favorite restaurant: F. Scott
Favorite vacation spot: Camel, Calif.
Favorite way to spend free time: Ballroom dancing
Kind of car you drive: Infiniti Q-45
Hobbies: Ballroom dancing, music instrument playing, concerts, ping pong; composition
What charities do you support: Nashville Ballet, Nashville Symphony, Nashville Opera, The League, Prevent Blindness, Heart Gala, Cystic Fibrosis Foundation
What's in your briefcase: I don't have one.
Wang Vision 3D Cataract and LASIK Center specializes in Lasik vision correction and new eye reconstructive surgeries to restore vision in blind eyes. The address is Palmer Plaza, Suite 1150, 1801 West End Ave., Nashville 37203. The phone number is 615-321-8881.
© 2003 American City Business Journals Inc.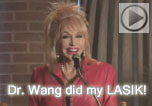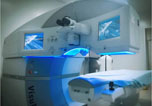 Our textbooks
A 501c(3) charity that has helped patients from over 40 states in the US and 55 countries, with all sight restoration surgeries performed free-of-charge.