Laser Eye Surgery
Wang Vision 3D Cataract and LASIK Center, Nashville, Tennessee

A point of light, a ray of hope
By Sameh Fahmy,Staff Writer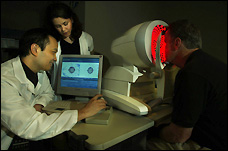 The casual decision to have corrective laser eye surgery had serious - and until recently, permanent - consequences for James Collier of Nashville.
''I'd heard a lot of good things about (laser eye surgery) and I decided to give it a shot,'' the 48-year-old says. ''And it turned to out be the worst mistake I've ever made.''
Collier, who had his first surgery in 2001, suffered a rare complication that left him with blurry, cloudy vision.
''A point of light is more like a smear of light,'' he says.
In late September, Collier became the first person in Tennessee and one of about 20 people nationwide to undergo an experimental procedure to correct his previous ''off-center'' laser eye surgery.
His new surgeon, Dr. Ming Wang, director of Wang Vision 3D Cataract and LASIK Center in Nashville, says the new procedure, called custom-contoured ablation pattern (or custom CAP) treatment, has implications for all people considering laser vision surgery.
''This will raise the safety level of the technique by giving the capability to correct some of the worst vision complications,'' says Wang, also a research associate professor of biomedical engineering at Vanderbilt University.
During laser eye surgery, doctors reshape the cornea to provide better focus. Wang says that in about 1% of eye surgeries, the reshaping is off-center with respect to the center of the pupil.
This decentered ablation is caused either by surgeon's error or by a patient not following doctor's instructions during surgery. Wang explains that during laser surgery, doctors ask patients to look directly at a red aiming light. If patients don't look at the right spot, the reshaping will be off-center.
The experimental treatment uses a spot laser to essentially chisel away at the cornea to re-center it.
Paul Geisen of Brentwood underwent the new procedure last week. A previous surgery made it hard for him to read and caused him to see double in low-light conditions.
''Driving at night, I see two distinct (sets of) yellow lines,'' he says.
His surgery took about 15 minutes, and Wang says people undergoing the surgery can expect to achieve 60%-70% of their target vision within 24 hours. In three to four months, the healing should be complete.
Collier says he has noticed an improvement since the surgery, but his recovery is far from complete.
''If I look at a small point of light - like something on a TV that tells you it's on - instead of a point of light, I see a quarter-size smear in my worst eye,'' he says. ''Now that smear is smaller, it's dime-size, but the vision is still blurry.''
The procedure re-centers the cornea, but doesn't correct the nearsightedness, meaning that he might have to undergo another procedure to correct his nearsightedness. Since the original surgery was elective, the cost of the corrective CAP procedure isn't covered by insurance.
Volunteers needed
Dr. Ming Wang, director of Wang Vision 3D Cataract and LASIK Center, is pairing the CAP procedure to correct off-center laser surgery with a prototype machine called the AstraMax that gives doctors the first truly three-dimensional map of the cornea.
''It gives us more data in less amount of time,'' says optometrist Tracy Swartz, who works with Wang.
Wang uses the map to run computer simulations of the CAP procedure. The technology also allows doctors to better assess candidates for laser surgery and better diagnose eye problems.
''So far what we have found is very exciting,'' Wang says.
''We've found the machine is more sensitive in detecting even minute problems.''
Wang is seeking volunteers ages 18-65 to participate in a study that aims to compare the machine with other cornea-mapping techniques. The study is free, and participants will be given a 3D map of their cornea. Call 321-8881.
Sameh Fahmy covers consumer health for The Tennessean. Reach him at sfahmy@tennessean.com or by phone at 259-8072.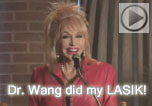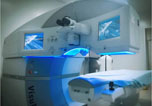 Our textbooks
A 501c(3) charity that has helped patients from over 40 states in the US and 55 countries, with all sight restoration surgeries performed free-of-charge.