Laser Eye Surgery
Wang Vision 3D Cataract and LASIK Center, Nashville, Tennessee
Femtosecond Technology: Is Now the Time to Buy?
A decision to purchase femtosecond technology has to be based on an assessment of the technology, clinical outcomes, and the economic impacts of bladeless technology on the practice. The Bottom Line
Indications are that the femtosecond laser offers greatly superior flap thickness predictability, reduced intraoperative flap complications, and a lower enhancement rate. The more controlled corneal architecture possible with the femtosecond laser may make it the platform of choice for emerging higher order aberration treatment technologies. With regard to economics, one should base the decision to acquire this technology on two conservative assumptions: 1) it probably won't significantly increase surgical volume; and 2) you have to be a leader in your market to be able to charge the premium prices to pay for this technology.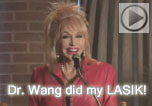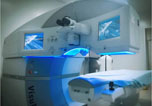 Our textbooks
A 501c(3) charity that has helped patients from over 40 states in the US and 55 countries, with all sight restoration surgeries performed free-of-charge.