Pterygium Removal Surgery testimony
Wang Vision 3D Cataract and LASIK Center, Nashville, Tennessee
I recently had pterygium removal and amniotic membrane transplant done with Dr. Wang. Before I can tell you how pleased I am with my outcome I must tell you that I've gone through this procedure before. I had my right eye done at another surgery center before moving to the Nashville area. It took over 2 hours and required general anesthesia. I was in pain for 2 days straight and it took about 1 month for my vision to stabilize. I had horrible headaches from the strain on my eyes. Needless to say I wanted to postpone the next procedure as long as possible because it was such a painful recovery. I met with Dr. Wang and he explained the difference in procedures and how he does it. He assured me I would not suffer like that again and I would have a different experience. I continued to wait until my left eye was so bad my vision was suffering and I was very uncomfortable. Now I cannot believe I waited so long! The procedure took only 15 minutes and I didn't need general anesthesia. I had absolutely no pain. I took 2 Tylenol just to be on the safe side. The next day at my follow up appointment he removed the bandage and my vision was back to 20/20, better than before surgery! I cannot express how much better this experience was and what a better outcome I've had. I have to have more surgery because I have other areas on both my eyes that need fixed as well and I will not delay even one day. In fact, I have already booked my next procedure date. I am truly amazed at the advancement of this surgery he has made that I can personally attest. I recommend Dr. Wang whole heartedly and have 100% confidence in him.
Laura Cozztarto.
To learn more about pterygium surgery at Wang Vision 3D Cataract and LASIK Center, Nashville, TN, click here...
To read frequently asked questions of pterygium surgery, click here...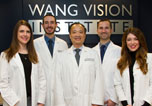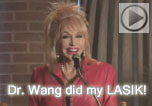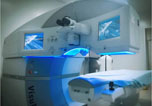 Our textbooks
A 501c(3) charity that has helped patients from over 40 states in the US and 55 countries, with all sight restoration surgeries performed free-of-charge.