ABC/WKRN reporting of Dr. Ming Wang Performs the first new investigative eye surgery SSP in the southern United States
Wang Vision 3D Cataract and LASIK Center, Nashville, Tennessee
Wang Vision 3D Cataract and LASIK Center Cataract and LASIK Center is currently one of few centers in the U.S. conducting this FDA clinical trial research study. Dr. Wang is one of three surgeons in the US today allowed by FDA to perform thiis surgery.
To learn more about FDA clinical trials at Wang Vision 3D Cataract and LASIK Center, click here ...
"Presbyopia surgery to reduce reading glasses need", Nashville, TN The Tennessean, 12/14/09, reported by Christina Sanchez, staff writer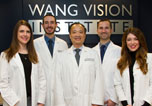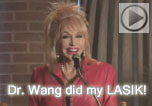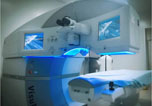 Our textbooks
A 501c(3) charity that has helped patients from over 40 states in the US and 55 countries, with all sight restoration surgeries performed free-of-charge.